A group committed to making a success of the energy and environmental transition, MANERGY has logically adopted a Corporate Social Responsibility (CSR) approach.
Manergy works day after day in favour of the energy and environmental transition and wishes to help make the world of tomorrow more responsible.
With regard to its CSR approach, MANERGY's commitments are underpinned by 3 fundamental principles:
An environmental commitment aimed at protecting the environment by implementing more virtuous and sustainable solutions,
A social commitment aimed at improving the quality of life and well-being of our staff while also contributing to their professional development,
A societal commitment, aimed at having a positive impact on society through our involvement in the territories.

These commitments are part of a continuous improvement process: learn more about our concrete action in these three key areas.
in favour of the energy transition in 2021
of our staff are on permanent employment contracts
of our employees recommend
the MANERGY Group to work here
of our employees say they are happy
to work for the MANERGY Group
of employees involved
by a training action in 2022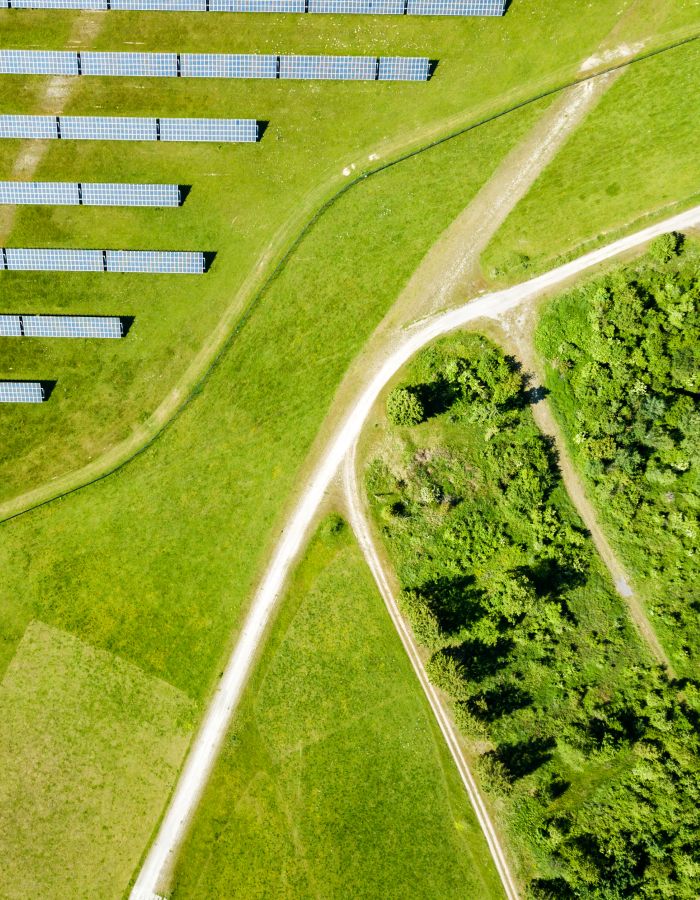 1 – MANERGY is committed to the energy transition on a daily basis through its consulting assignments
In total, we carry out nearly 2900 assignments a year with a view to:
Rationalizing and optimizing the energy consumption of property assets, territories, industries and infrastructure
Prioritizing the use of renewable and recovered energy,
Favouring ecodesign, environmentally responsible products, innovative and effective technologies in design assignments,
Imposing "clean building site" procedures in our supervision of works.
2 – FAVOURING ECODESIGN, ENVIRONMENTALLY RESPONSIBLE PRODUCTS, INNOVATIVE AND EFFECTIVE TECHNOLOGIES IN DESIGN ASSIGNMENTS
Favouring green mobility
urging staff to use clean modes of transport, overhauling our "car policy" by prioritizing clean vehicles, installing electrical terminals, etc.
Greening our internal vehicle fleet
Overhaul of our automobile policy, giving priority to clean vehicles:
Stop ordering diesel vehicles (January 2020)
Systematic integration of hybrid or electric vehicles in company or service vehicles (February 2020),
Installation of 20 electric terminals in the subsidiaries (2020/2021)
9 Renault Zoé as a company vehicle
Policy of limiting business travel through carpooling or the use of videoconferencing
3 – REDUCE OUR ENERGY CONSUMPTION AND GREENHOUSE GAS EMISSIONS
Better control our digital impact
Migration of the group's entire IT infrastructure to the first high-density ecological datacenter in France in the center of the Cité Descartes, the heart of the Greater Paris sustainable development cluster.
Raising awareness of eco-actions and reducing our consumption
Raising awareness among employees via e-mail on best practices for reducing energy consumption at work,
Switching to LEDs and a general cut-off system for lighting at headquarters and in the main subsidiaries.
4 – PROMOTE RECYCLING AND REDUCE OUR WASTE
Recycling our obsolete IT equipment in specialized channels and encouraging the purchase of reconditioned equipment for our cell phone fleet (100% by 2022),
Recycle unused furniture during the renovation of our subsidiaries' premises,
Systematic waste sorting in all our subsidiaries (paper, glass, plastic),
Implementation of a program to reduce paper waste in the company by encouraging the dematerialized storage of collaboration tools and "economical" printing settings (B&W and double-sided).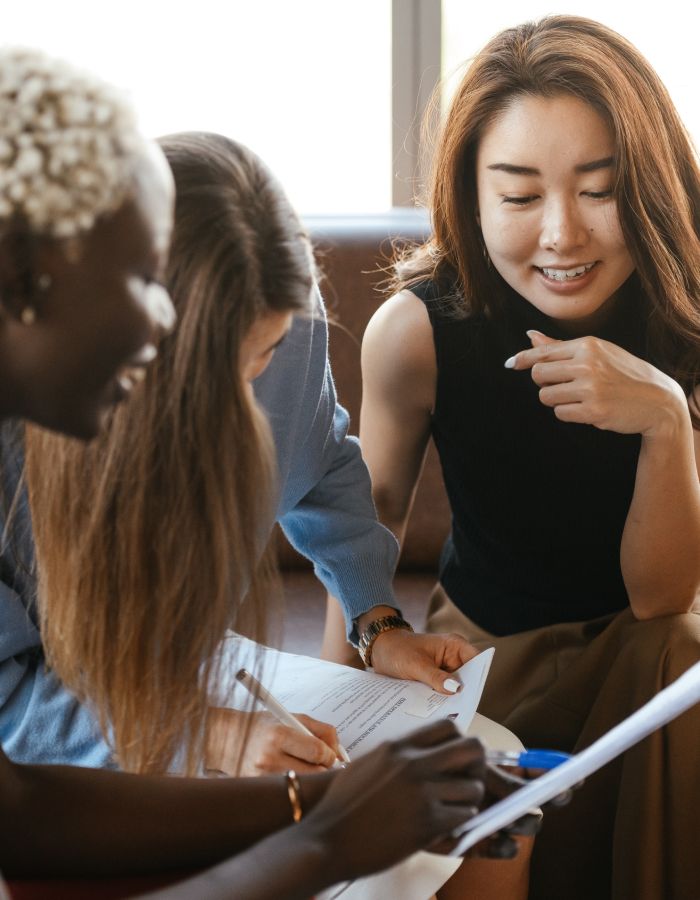 1 – ENSURE HEALTH, WELL-BEING & QUALITY OF LIFE AT WORK
Ensuring well-being at work
Each year, MANERGY, with the help of an external service provider, conducts an anonymous internal questionnaire to assess the well-being of its employees.
In June 2022, to the statements:
I would gladly recommend the MANERGY Group as a place to work": 75.8% positive or very positive responses (7.6/10)
I am happy to work for the MANERGY Group": 72% of responses were positive or very positive (7.2/10)
Improving the quality of life at work
Expansion and renovation of premises at headquarters and our two main subsidiaries
Headquarters: increase from 670 to nearly 1,300 square meters
Gennevilliers: increase from 610 to 1150m².
Promoting flexibility and work balance
Via a telework agreement,
Via flexible arrival and departure times allowing for personal arrangements
Via the implementation in 2020 of a Time Savings Account (TSA) agreement allowing employees to have flexibility in the management of their leave.
Taking care of the physical and mental health of our employees
A health insurance plan with coverage above the conventional minimum
Promoting sports activities: sponsoring 14 MANERGY employees for the 2022 Paris Half-Marathon.
Ensuring professional development through training
25% of employees to receive training by 2022
Management training for all managers over 12 months.
2 – ANCHORING A CULTURE OF DIVERSITY AND EQUAL OPPORTUNITY
Respecting diversity
Every year, MANERGY, with the help of an outside consultant, conducts an anonymous internal questionnaire to assess employee well-being.
In June 2022, when asked "My personal characteristics (age, gender, sexual orientation, skin color, etc.) are not a barrier to career advancement at MANERGY," 83.1% of employees responded positively or very positively:
83.1% positive or very positive responses (8.2/10).As for gender equality in the company, our gender parity index is 85/100.
Fight against precariousness
100% of our contracts are permanent = no precarious contracts.
3 – SHARING PROFITS
Implementation of the co-optation program. Our "Cooptez Gagnant" program allows our employees to propose profiles and benefit from financial incentives in case of hiring.
Implementation of profit-sharing and incentive agreements. These agreements allow us to redistribute a part of the company's value creation to our employees.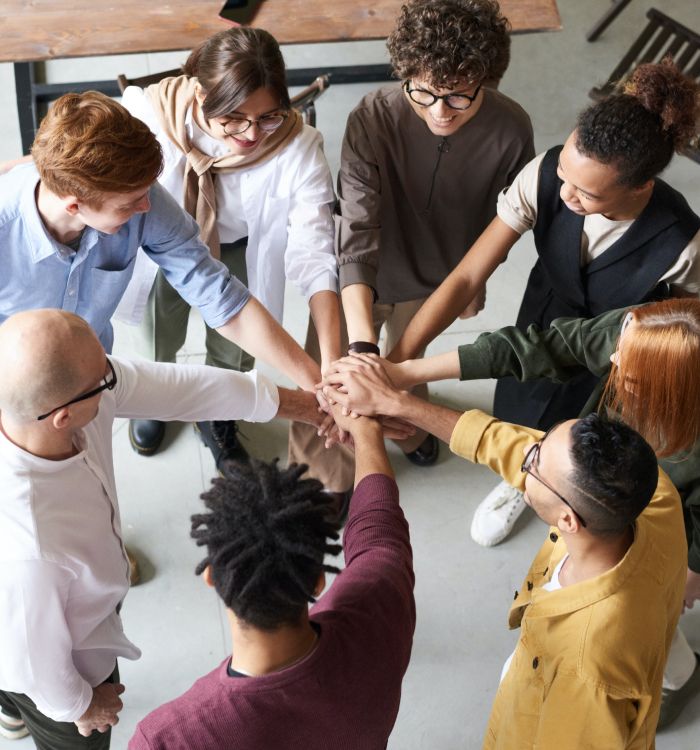 CREATING VALUE LOCALLY
Contributing to local economic development
Throughout the country, MANERGY is helping to create jobs:
83 new hires in 2021,
including eight new hires of work-study students and interns, who we train to become the professionals of tomorrow.
Dialogue and action with stakeholders
MANERGY is involved in debates and discussions on the promotion of renewable energies through its involvement in professional associations and unions, including France Hydrogen, AMORCE ADEME, ATEE Via Seva, SN2E and CIBE.
Selecting responsible and/or committed service providers
Purchasing: catering services managed in priority with associations with a social purpose (esat…),
Communication: greeting card (Fondation Abbé Pierre), goodies (Ecovadis gold medal).